WELCOME TO GRIFFINS
The rather angular exterior of the Waterfront Building does little to prepare you for the charming playfulness you find inside. Among mismatched velvet chairs, deep sofas and a lively bar, you instantly feel at home. Griffins' is open Monday-Saturday all day, and whether you drop by for a bite in the bar on a Wednesday, a lunch, or a Friday dinner, it's a place with a welcoming, inclusive and laid-back feel.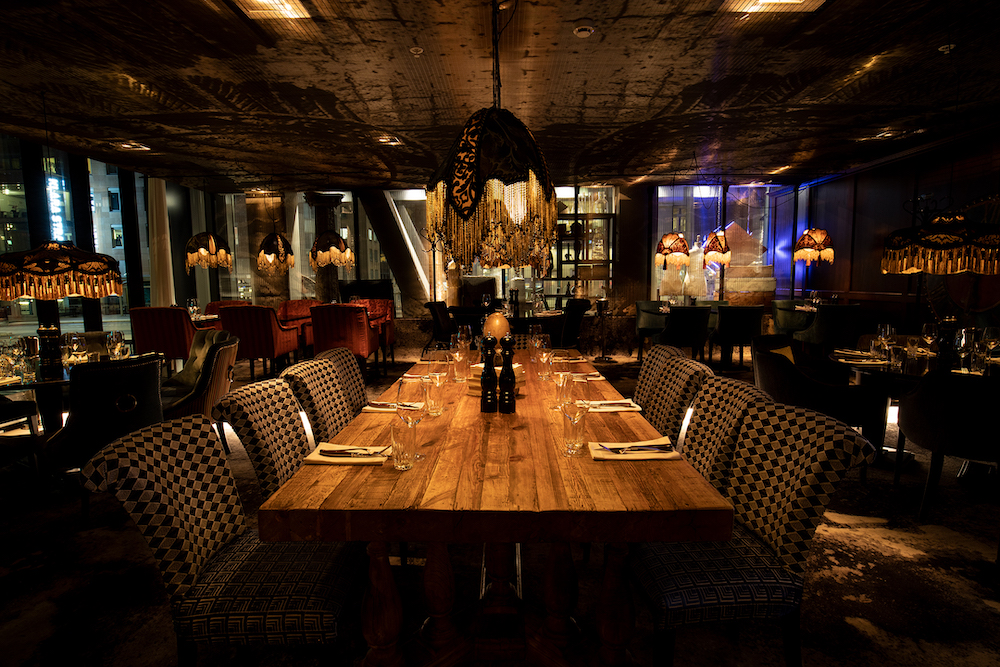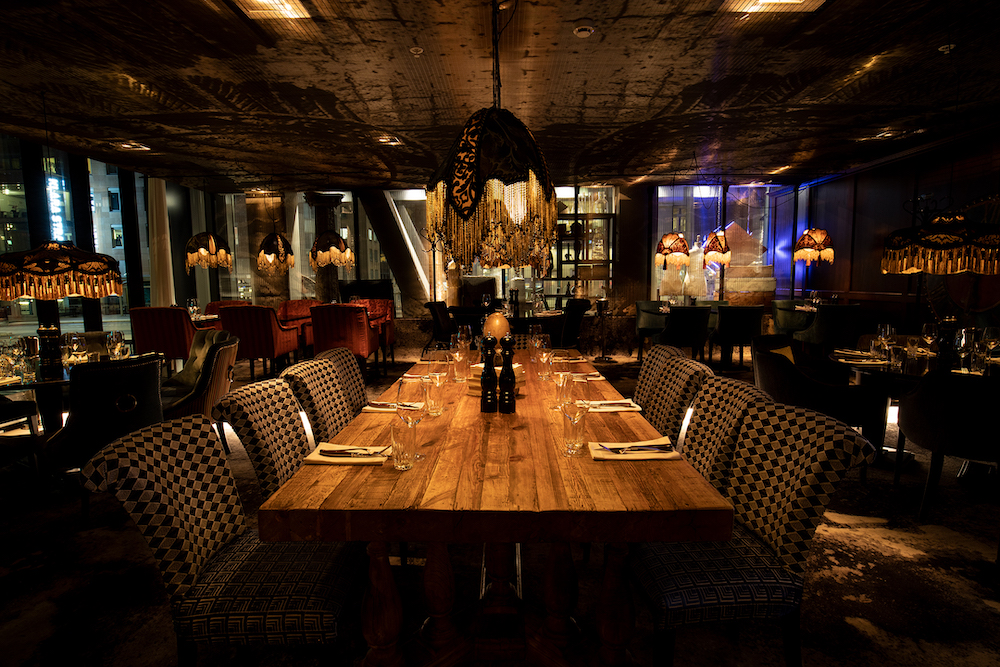 SATURDAYS AT GRIFFINS'
On Saturdays we are serving our popular brunch from 11.30-15.30. We serve a brunch in true Griffins' style, with favourites from our menu, classic brunch dishes and delicious news. Both starters, mains and dessert is a buffe and all you can eat.
Come and enjoy Saturdays with us!






[unex_ce_button id="content_5ypvmie4v,column_content_k1tybks6p" button_text_color="#431c25" button_font="bold" button_font_size="20px" button_width="content_width" button_alignment="left" button_text_spacing="0px" button_bg_color="#f1eeef" button_padding="15px 60px 15px 60px" button_border_width="2px" button_border_color="#431c25" button_border_radius="0px" button_text_hover_color="#f1eeef" button_text_spacing_hover="0px" button_bg_hover_color="#431c25" button_border_hover_color="#f1eeef" button_link="https://griffinssteakhouse.se/wp-content/uploads/2023/02/Griffins_feb2023_ENG.pdf" button_link_type="url" button_link_target="_blank" has_container="" in_column="1"]À LA CARTE[/ce_button]
[unex_ce_button id="content_5ypvmie4v,column_content_c2ycxqgwd" button_text_color="#431c25" button_font="bold" button_font_size="20px" button_width="content_width" button_alignment="left" button_text_spacing="0px" button_bg_color="#f1eeef" button_padding="15px 60px 15px 60px" button_border_width="2px" button_border_color="#431c25" button_border_radius="0px" button_text_hover_color="#f1eeef" button_text_spacing_hover="0px" button_bg_hover_color="#431c25" button_border_hover_color="#f1eeef" button_link="https://griffinssteakhouse.se/wp-content/uploads/2023/02/Sallskapsmeny_Griffins_SE_ENG-1.pdf" button_link_type="url" button_link_target="_blank" has_container="" in_column="1"]GROUPS[/ce_button]
[unex_ce_button id="content_5ypvmie4v,column_content_7f1apii19" button_text_color="#431c25" button_font="bold" button_font_size="20px" button_width="content_width" button_alignment="right" button_text_spacing="0px" button_bg_color="#f1eeef" button_padding="15px 60px 15px 60px" button_border_width="2px" button_border_color="#431c25" button_border_radius="0px" button_text_hover_color="#f1eeef" button_text_spacing_hover="0px" button_bg_hover_color="#431c25" button_border_hover_color="#f1eeef" button_link="https://griffinssteakhouse.se/wp-content/uploads/2023/03/Lunch-v-13-eng-2023.pdf" button_link_type="url" button_link_target="_blank" has_container="" in_column="1"]LUNCH 13[/ce_button]
[unex_ce_button id="content_5ypvmie4v,column_content_u1qtzettm" button_text_color="#431c25" button_font="bold" button_font_size="20px" button_width="content_width" button_alignment="right" button_text_spacing="0px" button_bg_color="#f1eeef" button_padding="15px 60px 15px 60px" button_border_width="2px" button_border_color="#431c25" button_border_radius="0px" button_text_hover_color="#f1eeef" button_text_spacing_hover="0px" button_bg_hover_color="#431c25" button_border_hover_color="#f1eeef" button_link="https://griffinssteakhouse.se/wp-content/uploads/2022/09/Brunch-September-2022-.pdf" button_link_type="url" button_link_target="_blank" has_container="" in_column="1"]BRUNCH[/ce_button]
[unex_ce_button id="content_5ypvmie4v,column_content_640f5a2ja" button_text_color="#431c25" button_font="bold" button_font_size="20px" button_width="content_width" button_alignment="right" button_text_spacing="0px" button_bg_color="#f1eeef" button_padding="15px 60px 15px 60px" button_border_width="2px" button_border_color="#431c25" button_border_radius="0px" button_text_hover_color="#f1eeef" button_text_spacing_hover="0px" button_bg_hover_color="#431c25" button_border_hover_color="#431c25" button_link="https://griffinssteakhouse.se/wp-content/uploads/2023/02/VINLISTA-Griffins-Mars-2023-.pdf" button_link_type="url" button_link_target="_blank" has_container="" in_column="1"]WINE LIST[/ce_button]
[unex_ce_button id="content_5ypvmie4v,column_content_jowxl5apg" button_text_color="#f1eeef" button_font="bold" button_font_size="20px" button_width="content_width" button_alignment="center" button_text_spacing="0px" button_bg_color="#431c25" button_padding="15px 60px 15px 60px" button_border_width="2px" button_border_color="#431c25" button_border_radius="0px" button_text_hover_color="#431c25" button_text_spacing_hover="0px" button_bg_hover_color="#f1eeef" button_border_hover_color="#431c25" button_link="https://app.bokabord.se/reservation/?amount=1&hash=749b3b5a49fd9194902078acb04c32da&date=2022-12-07&time=14:00&version=new&app_type=&lang=en" button_link_type="url" button_link_target="_self" has_container="" in_column="1"]BOOK TABLE[/ce_button]