WELCOME TO GRIFFINS
The rather angular exterior of the Waterfront Building does little to prepare you for the charming playfulness you find inside. Among mismatched velvet chairs, deep sofas and a lively bar, you instantly feel at home. Griffins' is open Wednesday-Saturday evenings, and whether you drop by for a bite in the bar on a Wednesday, a drink, or a Friday dinner, it's a place with a welcoming, inclusive and laid-back feel.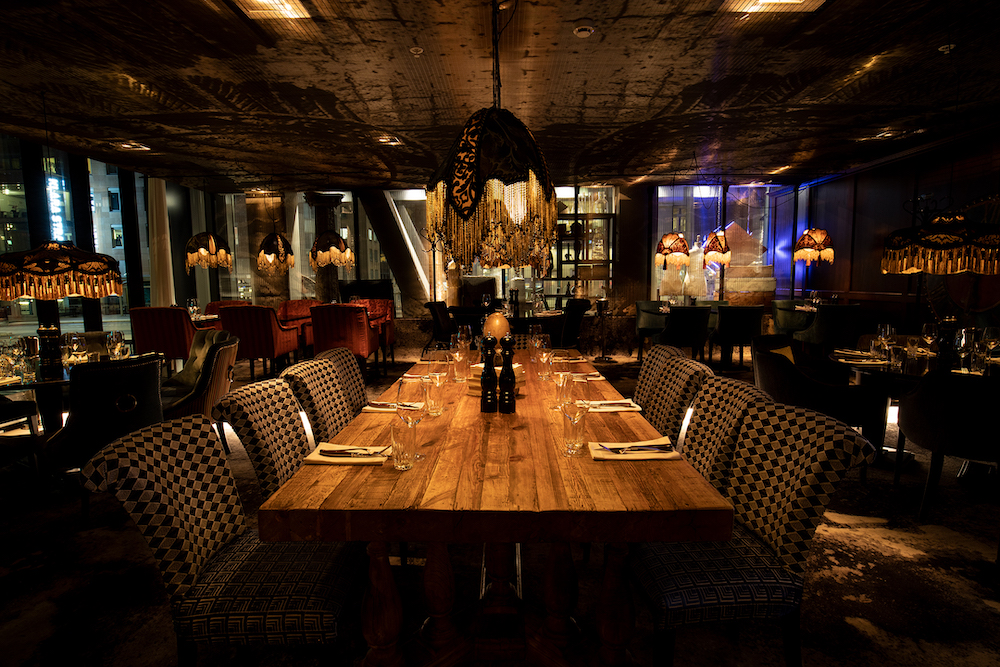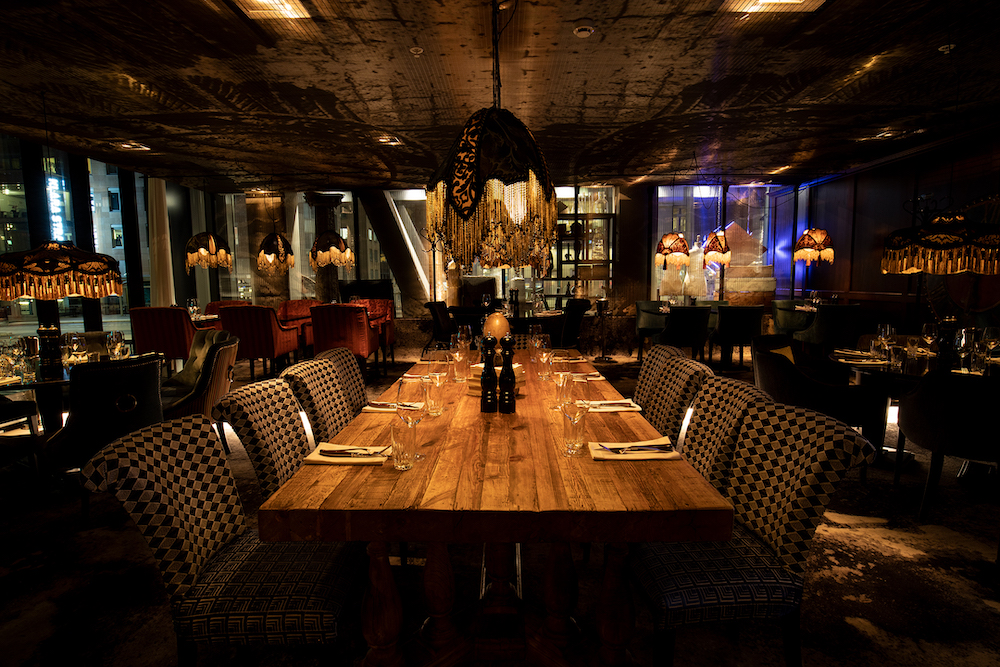 SATURDAYS AT GRIFFINS'
On saturdays we are serving our à la carte menu from 5 pm which is filled with grilled meats,
our asian steak tartare, Griffins' burger, bleak roe tacos and banana split.
Brunch is back from January 30th so get your reservation today.

Join us!

[unex_ce_button id="content_5ypvmie4v,column_content_k1tybks6p" button_text_color="#431c25" button_font="bold" button_font_size="20px" button_width="content_width" button_alignment="left" button_text_spacing="0px" button_bg_color="#f1eeef" button_padding="15px 60px 15px 60px" button_border_width="2px" button_border_color="#431c25" button_border_radius="0px" button_text_hover_color="#f1eeef" button_text_spacing_hover="0px" button_bg_hover_color="#431c25" button_border_hover_color="#f1eeef" button_link="https://griffinssteakhouse.se/wp-content/uploads/2021/04/Griffins_april2021_ENG.pdf" button_link_type="url" button_link_target="_blank" has_container="" in_column="1"]À LA CARTE[/ce_button]
[unex_ce_button id="content_5ypvmie4v,column_content_c2ycxqgwd" button_text_color="#431c25" button_font="bold" button_font_size="20px" button_width="content_width" button_alignment="left" button_text_spacing="0px" button_bg_color="#f1eeef" button_padding="15px 60px 15px 60px" button_border_width="2px" button_border_color="#431c25" button_border_radius="0px" button_text_hover_color="#f1eeef" button_text_spacing_hover="0px" button_bg_hover_color="#431c25" button_border_hover_color="#f1eeef" button_link="https://griffinssteakhouse.se/wp-content/uploads/2020/10/Sällskapsmeny_Griffins_SE_ENG.pdf" button_link_type="url" button_link_target="_blank" has_container="" in_column="1"]GROUP MENU[/ce_button]
[unex_ce_button id="content_5ypvmie4v,column_content_640f5a2ja" button_text_color="#431c25" button_font="bold" button_font_size="20px" button_width="content_width" button_alignment="right" button_text_spacing="0px" button_bg_color="#f1eeef" button_padding="15px 60px 15px 60px" button_border_width="2px" button_border_color="#431c25" button_border_radius="0px" button_text_hover_color="#f1eeef" button_text_spacing_hover="0px" button_bg_hover_color="#431c25" button_border_hover_color="#431c25" button_link="https://griffinssteakhouse.se/wp-content/uploads/2021/04/VINLISTA-maj-2021.pdf" button_link_type="url" button_link_target="_blank" has_container="" in_column="1"]WINE LIST[/ce_button]
[unex_ce_button id="content_5ypvmie4v,column_content_7f1apii19" button_text_color="#431c25" button_font="bold" button_font_size="20px" button_width="content_width" button_alignment="right" button_text_spacing="0px" button_bg_color="#f1eeef" button_padding="15px 60px 15px 60px" button_border_width="2px" button_border_color="#431c25" button_border_radius="0px" button_text_hover_color="#f1eeef" button_text_spacing_hover="0px" button_bg_hover_color="#431c25" button_border_hover_color="#f1eeef" button_link="https://griffinssteakhouse.se/wp-content/uploads/2020/09/lunchskylt-2020-höst-eng.pdf" button_link_type="url" button_link_target="_blank" has_container="" in_column="1"]LUNCH - CLOSED [/ce_button]